Moderators & Speakers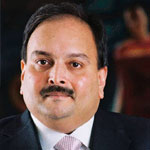 Mr. Mehul Choksi
Vice Chairman
Banking Committee
IBJA
Open IIBS Speech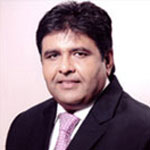 Mr. Prithiviraj Kothari
Vice President
IBJA
Closing IIBS Speech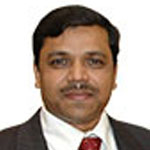 Mr. Nilesh Gupta
Chairman
Administrative Committee
IBJA
Opening Fashion Show & Awards Speech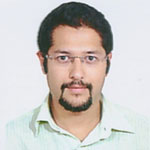 Mr. Anshul Sonawala
Director
IBJA
Closing Fashion Show & Awards Speech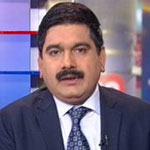 Mr. Anil Singhvi
Markets Editor
CNBC TV18
Observer
Panel Discussions

Panel 1
FDI Investment in Bullion & Jewellery Industry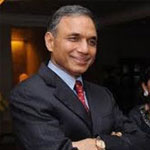 Shri S.K Jindal
Chairman
Jindal Group Of Companies
Moderator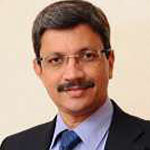 Mr. Somasundaram P R
Managing Director
World Gold Council, India
Speaker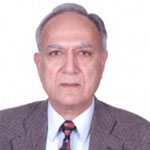 Mr. Rajesh Khosla
Managing Director
MMTC-PAMP INDIA Pvt. Ltd.
Speaker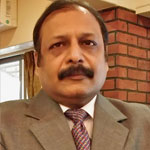 Mr. Sanjeev Agarwal
CEO
Gitanjali Export Corp.
Speaker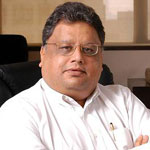 Mr. Rakesh Jhunjhunwala
Rare Enterprises
Investor & trader
Speaker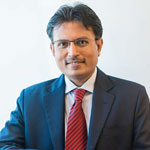 Mr. Nilesh Shah
CMD
Managing Director & CEO
Axis Capital
Speaker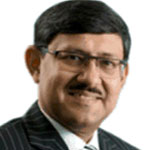 Mr. Sudip Bandyopadhyay
Managing Director & CEO
Destimoney Securities
Speaker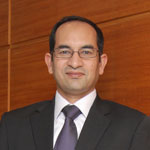 Mr. Anubhav Srivastava
Head of Product Development & Institutional Business
Motilal Oswal Asset Management
Speaker
Panel 2
Changes needed in Gold policy in India?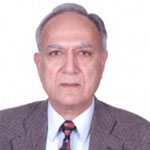 Mr. Rajesh Khosla
Managing Director
MMTC-PAMP INDIA Pvt. Ltd.
Moderator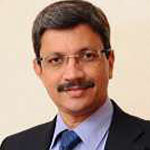 Mr. Somasundaram P R
Managing Director
World Gold Council, India
Speaker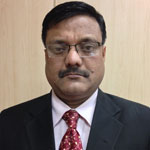 Mr. Krishna Pratap Singh
Additional Director General of Export Promotions
Ministry of Finance Department of Revenue
Speaker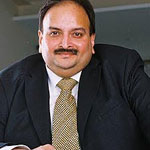 Mr. Mehul Choksi
Chairman
Gitanjali Group
Speaker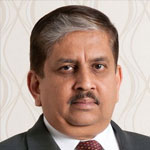 Mr. Rajan Venkatesh
Managing Director
India Bullion ScotiaMocatta
Speaker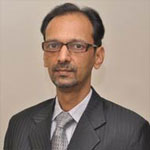 Mr. Devendra Pant
Chief Economist & Head Public Finance
India Rating & Research
Speaker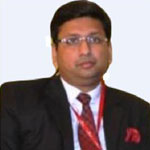 Mr. Mayank Khemka
Managing Director
Khemka Group of Companies
Speaker
Panel 3
1) Gold and Investment or Expenses for future - compare with various installment Schemes with Gold.
2) ETF or Physical Gold – which investor should opt?
3) Dumped Gold in India.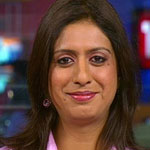 Ms. Manisha Gupta
Editor – Commodities & Currencies
ET Now
Moderator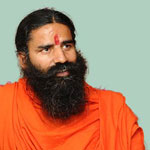 Mr. Bhargava Vaidya
BN Vaidya & Associates
Speaker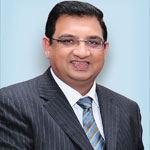 Mr. Sumesh Wadhera
Chief Editor
The Art of Jewellery
Speaker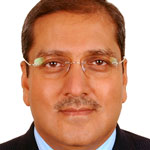 Mr. Chandraprakash Siroya
MD Siroya Jewellers LLC, Dubai
Speaker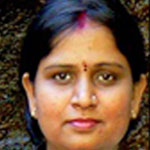 Ms. Ritika Jaiswal
Doctoral Research Scholar
National Institute of Technology Karnataka
Speaker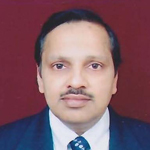 Mr. Satish Bansal
Managing Director
M.D. Overseas Group
Speaker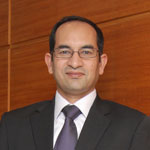 Mr. Anubhav Srivastava
Head of Product Development & Institutional Business
Motilal Oswal Asset Management
Speaker
Panel 4
1)Gold Data whether Correct or Incorrect.
2)Opportunity in Gold Mining and Refinery in world.
3)World Gold Production VS World Gold consumption.
4)Business Growth in Commodity Exchange.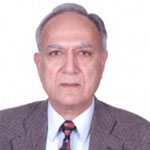 Mr. Rajesh Khosla
Managing Director
MMTC-PAMP INDIA Pvt. Ltd.
Moderator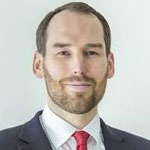 Mr. Alistair Hewitt
Market Intelligence
World Gold Council
Speaker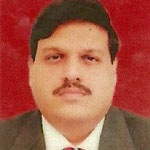 Mr. Vikvek Jalan
Senior Vice President
NCDEX
Speaker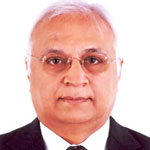 Mr. Harish Pawani
MD
BIN SABT JEWELLERY L.L.C.
Speaker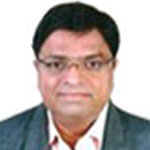 Mr. Harmesh Arora
National India Bullion Refinery
Speaker
Mr. D K Aggarwal
MD
SMC
Speaker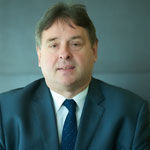 Mr. Gerhard Schubert
Head of Gold & Commodities
Arab Banking Corporation
Speaker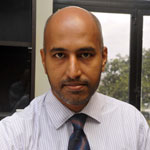 Mr. Sudheesh Nambiath
Senior Analyst- Precious Metals, GFMS
Commodities Research & Forecast
Thomson Reuters
Speaker
Mr. Chirag Sheth
Research Consultant
Metals Focus
Speaker
Panel 5
1)New Generation in Bullion & Jewellery Family Business
2)Budding Entrepreneurs in Bullion & Jewellery Industry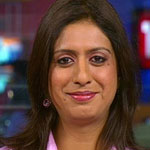 Ms. Manisha Gupta
Editor – Commodities & Currencies
ET Now
Moderator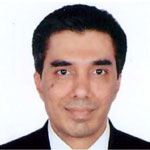 Mr. Ketan Shroff
Managing Director
Royal Refinery Private Ltd.
Speaker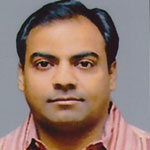 Mr. Mukesh Mehta
Punya Arts
Speaker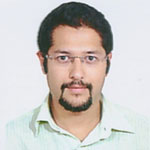 Mr. Anshul Sonawala
Narayandas Manohardas
Speaker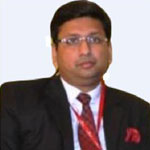 Mr. Mayank Khemka
Managing Director
Khemka Group of Companies
Speaker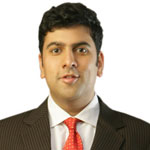 Mr. Saurabh Gadgil
Managing Director
P.N. Gadgil Jewellers
Speaker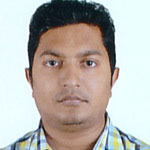 Mr. Rahul Mehta
Sterlin Silver Pvt. Ltd.
Speaker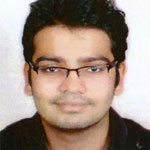 Mr. Nikhil Arvind Ranawat
Swarnshilp Chains & Jewellers Pvt. Ltd.
Speaker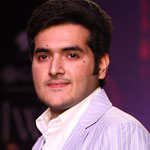 Mr. Viraj Chetan Thadeshwar
Shringar House of Mangalsutra
Speaker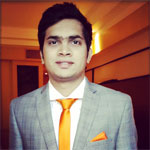 Mr. Sneh Jain
Royal Chain
Speaker
'Vision 2020′ Launch by World Gold Council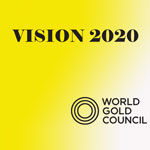 Vision 2020
World Gold Council
Launch
Launch of Gold & Silver Coins by IBJA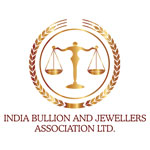 Launch of Gold & Silver Coins
IBJA
Building Brands – From Bullion to Billion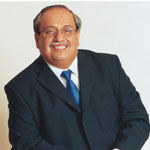 Mr. Jagdeep Kapoor
Chairman & MD
Samsika Marketing Consultants
Speaker
BVC Book Launch
IBJA AND IIBS Website Launch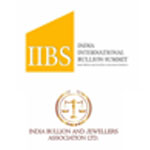 IBJA AND IIBS Website Launch
Thesis on Investigation of Dynamism of Interrelationship in Gold, Silver, Bond and Stocks by Ms. Ritika Jaiswal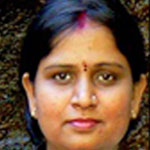 Thesis on Investigation of Dynamism of Interrelationship in Gold, Silver, Bond and Stocks
Bullion Trend Prediction – The Astrological Angle by Sundeep Koachar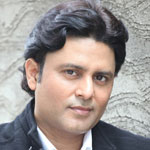 Sundeep Koachar
Astrologer, Actor, Anchor
Launch of 'www.myjewellerybazar.com' Portal by Royal Chain in association with IBJA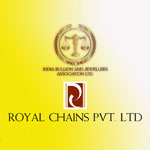 'www.myjewellerybazar.com' Portal
'Hedge- when to do and when not to do' & 'Hedge tools supporting physical buyers' by Mr. Sajeev Panicker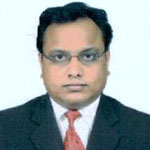 Mr. Sajeev Panicker
Founder & CEO
Equinox Trend Financial Market Pvt. Ltd.
Mohan Tanksale
Objectives
To give strategic impetus and managerial oversight to business organizations at CEO or Board level by leveraging the rich experience and insights gained from my 39 years of working in the field of banking and finance.
To effectively channelize my passion and experience in the area of Managerial Leadership so that business leaders of tomorrow are groomed and mentored.
To develop enabling organizations through Leadership Development, Strategic Goal Setting and improved Managerial Efficiency, which are the functional areas that have been my forte in all these years.
Top Management Positions Held
Chairman and Managing Director, Central Bank of India – from June 2011 to July 2013.
Executive Director, Punjab National Bank – from March 2009 to June 2011
General Manager, Union Bank of India– from April 2006 to March 2009
Experience And Expertise Gained
Experience ranging from Branch Banking to Corporate Leadership as Chairman and Managing Director has helped me to develop expertise in Strategic Planning, Business Goal Setting, Managerial Excellence, Organisational and Leadership Development as well as in Corporate Governance
Major Professional Contributions In The Recent Past
Strategic Human Resource Development initiatives in Central Bank of India aimed at developing future leaders for the bank as well as the industry
Introduction of state of the art technology platform in the Bank through setting up a Single Data Repository (SDR) , a pioneering move among peer banks. The SDR would serve as a data warehouse which would enable the bank to leverage Information Technology for business development
Improving the Asset Quality of the Bank through establishing an exclusive department at Corporate Office level, headed by a General Manager, for monitoring the health of loan/credit assets. This has helped the Bank to arrest fresh slippages, improve recoveries and thereby improve the quality of assets
Academic And Professional Qualifications
Bachelor of Science
Masters in English Literature
Diploma in Russian Language
Fellow member of the Institute of Cost& Management Accountants of India (FCMA)
Company Secretary (Inter) of the Institute of Company Secretaries of India
Certified Associate of the Indian Institute of Banking and Finance (CAIIB )
Personal Attributes
Have excellent oral and written communication skills
Articulate and Media Savvy
Have excellent Analytical ability
A continuous learner
Avid Music and Sports enthusiast
Loves travel and books
Awards And Accolades
Central Bank of India was adjudged as the 4th Most Trusted Bank amongst PSU Banks as per ET Brand Equity 2012
The HR initiatives brought laurels to Central Bank of India and the Bank was adjudged the winner of GOLDEN PEACOCK HR EXCELLANCE AWARD 2012.
Has won the Best Banker Award from The Sunday Standard (The New Indian Express Group) and;
The title of PERSON OF THE YEAR for contribution in the area of Financial Inclusion by SKOCH Foundation.
Golden Peacock Lifetime Achievement Award
Rajan Venkatesh
Mr Rajan Venkatesh is the Managing Director, and head of the bullion business of the Bank of Nova Scotia, India. ScotiaMocatta is the bullion division of the Bank of Nova Scotia.
Mr Venkatesh is a Post graduate in Banking and Finance, an Associate of the Institute of Company Secretaries of India and a Certified Associate of the Indian Institute of Bankers. Mr Venkatesh has been with Scotiabank for the last more than twenty five years and has held various senior positions in the Bank.
Mr Venkatesh is responsible for the bullion business of Scotiabank in India since 1998 and has been actively involved in the development of the bullion market in India.
Suresh P Prabhu
Ex Federal Cabinet Minister of Industry, Energy, 
Environment and Forests, Chemicals and Fertilizers, 
Heavy Industry & Public Enterprises
Shri Suresh Prabhu has often been described by many as that "un-common whiff of much needed fresh air" on the horizon of Indian public life who is not only armed with education, ability, understanding, high integrity, zero corruption but also with delivered milestones.
An all India rank holding Chartered Accountant armed with a Law degree Shri Suresh Prabhu is amongst those admirable names in public life with emphasis and jest for academics. The same zeal drives him presently to pursue two PhD.programs in climate change and economics in Germany and Mumbai,India respectively. He has been awarded Honorary Doctorates in India and abroad,including in Latin America.
As a Union Cabinet Minister with the government of India he has managed six ministries including important portfolios like Industry, Environment and Forest, Power, Chemicals &Fertilizers, Heavy Industry & Public Enterprises & ILR. During his remarkable tenure he introduced landmark legislations and policy initiatives leading to transparent, participatory administration and was adjudged as the "best performing Minister" and was an integral part of the highest decision making body of the National Democratic alliance led by Prime Minister Shri Atal Bihari Vajpayee. He has participated in several track 2 strategic dialogues with key nations. Shri Prabhu was also the Chairman of the path-breaking river inter-linking project under the NDA government.
His rich experience in law making, policy framing and it's successful implementation towards optimum results stood in good ground where he took landmark decisions as a union minister, resulting in recovery of huge public money and saved massive losses for the Indian Government. An expert in social marketing and well versed with political economy Shri Prabhu infused highly transparent functioning in all his ministries which saw increased levels of stakeholder participation in the administrative process.
Innovation has been a hallmark of his activities. A few innovations like the Parivartan Kendra (centres for transformation), in rural areas for holistic development drew widespread acclaim. Shri Prabhu pioneered the compilation of all Government schemes in a book form for the benefit of rural people.
Shri Prabhu introduced landmark legislations in the power sector ( Electricity Act 2003), Energy Efficiency, Environmental issues( Municipal Solid Waste, Medical waste), Chemical Weapons etc Shri Prabhu has represented his constituency for four consecutive terms as Member of Parliament and has been a part of many important committees and forums of parliament. He has led many successful delegations and is widely recognized as one of the best performing MPs in the Indian parliament.
His career in the co-operative sector has spanned various sectors, global geographies and various roles which peaked when he became the youngest ever chairman of the largest urban co-op Bank in India, the Saraswat Co-op Bank Ltd.
Shri Prabhu is actively involved in several global working groups in the field of Energy, Economy, Water, Agriculture and Governance and has been connected with several global networks. He was selected as Youth elder of Asia at IYY. He has been an advisor to UN organizations.
A voracious reader and an equally gifted orator Shri Prabhu has been a key speaker on important global platforms on a broad spectrum of subjects. His articles have been widely published in prestigious global publications.
In gratitude to the academic world Shri Prabhu has been teaching in MBA programs, law course as a visiting professor in many institutions and is also an Adjunct Professor at National Institute of Advance Studies( NIAS).
His decades of untiring performance in public life has helped Shri Suresh Prabhu with a deep understanding of the dynamics of private, public, co-operative, social sectors at local, national and global levels.
A firm belief in the power of rural India has seen Shri Prabhu investing decades of toil at the grassroots to bring a holistic model of development using low cost and participatory models to help transform backward and rural regions. Having already trained 56,000 under privileged for self employment he has now set his sights on working towards 100000 more to be trained for self sustenance.
He is connected with over 100 organizations and NGOs engaged in rural development, education, health care, vocational training, music & arts, old age care, infrastructure, watershed development, farmers, youth, sports administration, industry organizations, employees welfare etc.
A widely traveled person he has visited over 100 countries and has personally visited over 80% of the districts of India. His blazing track record of achievements and milestones has been aptly dotted with numerous domestic and global awards and recognition.
Satish Bansal
Mr. Satish Bansal, Managing Director of M.D. Overseas Group graduated from the prestigious Shri Ram College of Commerce, University of Delhi and joined the family business in the year 1976. A strong believer in leading by example, he honed his business acumen by working in Hong Kong from 1980-85.
He has a strong disciplined approach towards work that offers a great motivation for the workforce. With his rich experience of almost 4 decades, he is a leader in true spirit. His knowledge is not only limited to the intricacies of the bullion industry but is an expert in all fields – administration, legal matters, accounts and finance, income-tax, financial and risk management. It is his utmost dedication, hard work and passion for his work that have led the Group to stand where it does.
Mehul Choksi
Mr. Mehul C Choksi has been associated with the gems and jewellery industry for over three decades. He has wide experience in the diamond industry having an exposure to the entire range of activities, from buying roughs to jewellery sales. He has been instrumental in branding jewellery in India and has launched several successful brands like GILI, D'Damas, and Giantti. He plays a crucial role in deciding the positioning for brands such as Nakshatra and Asmi. He has also been a pioneer in corporatising the jewellery industry in India. He has been on the committees of the Gems and Jewellery Export Promotion Council of India besides holding several other key industry positions. He steers the group vision and strategy with his deep knowledge and foresight.
Manisha Gupta
Manisha Gupta is Commodity Editor for CNBC TV 18. She covers commodities and currencies and has been with the organization for last 4 years. She also covers the space for CNBC Awaaz as well. Prior to joining Network 18, she was heading Commodity research for few brokerage firms. She has been tracking commodities and Currencies for past 10 years. She is an MBA and PG in International Export /Imports regulations.
Pankaj Parekh
Mr. Pankaj Parekh, a Bachelor of Engineering (Mechanical) of 1967 batch, belongs to a family of jewelers of several generations. Mr. Parekh switched over from an Engineering profession to the parental business in Jewellery since 1988. But instead of venturing into local business he started his business of jewellery in exports only.
Mr. Parekh is the first person to be elected from Eastern India in the year 1997 in the Central Managing Committee of The Gem & Jewellery Export Promotion Council, set up by Ministry of Commerce, Government of India. Since then, Mr. Parekh had held several posts in the Central and Regional Committees of the Council, and is the current Chairman of the Eastern Region.
Mr. Parekh accompanied as a member of the delegation led by the then Chief Minister of West Bengal, Shri Jyoti Basu and Shri Somnath Chatterjee, MP and Chairman, West Bengal Industrial Development Corporation Ltd.(WBIDC) in June, 2000 to Israel where the seeds of "Manikanchan", the Gems & Jewellery Park were sown by him in the minds of the Government of West Bengal. He was subsequently inducted as a member in the Board of "Manikanchan" the Gem & Jewellery Park by W B I D C in 2001 and has played a key role in the creation of "Manikanchan" which was inaugurated on November 18, 2003.
Mr. Parekh has also led, or been member of various Gems & Jewellery Industry delegations, organized by the Council to Countries e.g. Italy, Latin America, Bangladesh, Myanmar, Middle-East & etc. which includes attending of the BIMSTEC (Bangladesh, India, Myanmar, Sri Lanka & Thailand Economic Co-operation) meetings in November, 2002 in Sri Lanka and July, 2003 at Mumbai. Mr. Parekh was a trade nominee in the Board of BIS MTD 10 (Bureau of Indian Standards) for Hall Marking of precious metal jewellery under the Ministry of Consumer Affairs, Govt. of India.
Mr. Pankaj Parekh is widely traveled and has great personal contacts over and above Italy, in most of the Countries in the West Asia due to his personal business.
Mr. Pankaj Parekh is also the Chairman, Eastern Region, of the Indo-Italian Chamber of Commerce and Industry amongst others philanthropic activities.
Rajesh Khosla
Managing Director, MMTC-PAMP INDIA Pvt. Ltd., New Delhi
Associated with the Indian base and precious metals industry for over 20 years. Is widely respected for his in-depth knowledge and understanding of commercial realities of the Indian bullion trade.
MMTC-PAMP India private limited, the joint venture between MMTC, India's largest public sector international trading company and PAMP Switzerland, worlds largest privately owned precious metals processing facility and Referee Assayer to the London Bullion Market Association (LBMA) has set up a fully integrated precious metals processing facility near Gurgaon, Haryana, which counts among the largest and most modern precious metal processing facilities in the world.
Mayank Khemka
Mr. Mayank Khemka is the MD of Khemka Group of Companies . Mayank Khemka has done his MBA from prestigious IIM Lucknow . Khemka Group of Companies is one of the top business houses of the country with interests in bullion, commodities and real estate. Mr. Mayank Khemka has an excellent reputation and impeccable track record in the bullion industry and has been instrumental in fast growth of the company and taking it to such heights to become one of the largest players of India.He is on the advisory panels of various committees of MCX,NCDEX and speaker at various gold conferences both in India and abroad. Mr. Mayank Khemka is also responsible for initiating the Group into the domain of Real Estate. His vision includes catapulting the Group into the top companies of the sector by delivering quality supported by world class amenities.He has been a pioneer and has set up a world class refining facility of gold and silver in Uttranchal,Rudrapur and it is only one of the 2 successful refineries running in whole of India.
Sudip Bandyopadhyay
Mr. Sudip Bandyopadhyay is a qualified CA and a Cost Accountant. Sudip has over 22 years of rich & diverse experience in various areas of financial services. He has worked with reputed organizations like Reliance (ADA Group), ITC, ICI and HLL. Under his leadership, Reliance Money had aggressively expanded its footprint in India and across the globe. Sudip was also instrumental in leading ADAG foray, amongst others, into Equity & Commodity Broking, Financial Products Distribution, Commodity Exchanges, Gold Coin Retailing, Money Changing and Money Transfer. During Sudip's 17 years stint with ITC as head of Treasury and Strategic Investments, he managed investments in excess of Rs.4000 crores. He was responsible for the acquisition of strategic stakes in EIH, VST and several other companies by ITC.
P.H.Ravikumar
Mr. P. H. Ravikumar is currently the Managing Director of Money Matters Financial Services Limited. He was the Managing Director and CEO of National Commodities & Derivatives Exchange Ltd. (NCDEX) (2003-2008) and prior to that Senior General Manager, ICICI Bank Ltd. Mr. Ravikumar has over 37 years of financial services sector experience. He is essentially a commercial banker with about 32 years of banking experience, spanning retail, corporate and treasury banking areas in India and abroad. He is based at Mumbai and is a regular speaker at institutes of management and other professional forums.
He is on the boards of other well known companies in India
Gaurang Tripathi
Mr. Gaurang Tripathi , 46 years, a Commerce Graduate from Mumbai University having pursued Management Studies from NMIMS. Started his carrier in the field of Automobile and moved on Automobile Finance where he headed an NBFC from 1990 to 2000. Involvement in the finance industry was the building block of understanding gold as globally at par currency product.
2000 onwards has been involved in setting up the Gold Refinery with particular focus on commercial operations. Involved in designing, implementing and executing all the commercial operating systems for the refinery and bullion trade over the years. Shouldering the responsibilities of procurement through international negotiations to sales through the trade channel furthered the all round experience.
Having continued in the same line of business and in the same market environment has developed and maintained deep contacts with the international and local players. Have amassed hands on and in depth knowledge of this line of business and presently he is VP-Operations at Shirpur Gold Refinery Ltd.